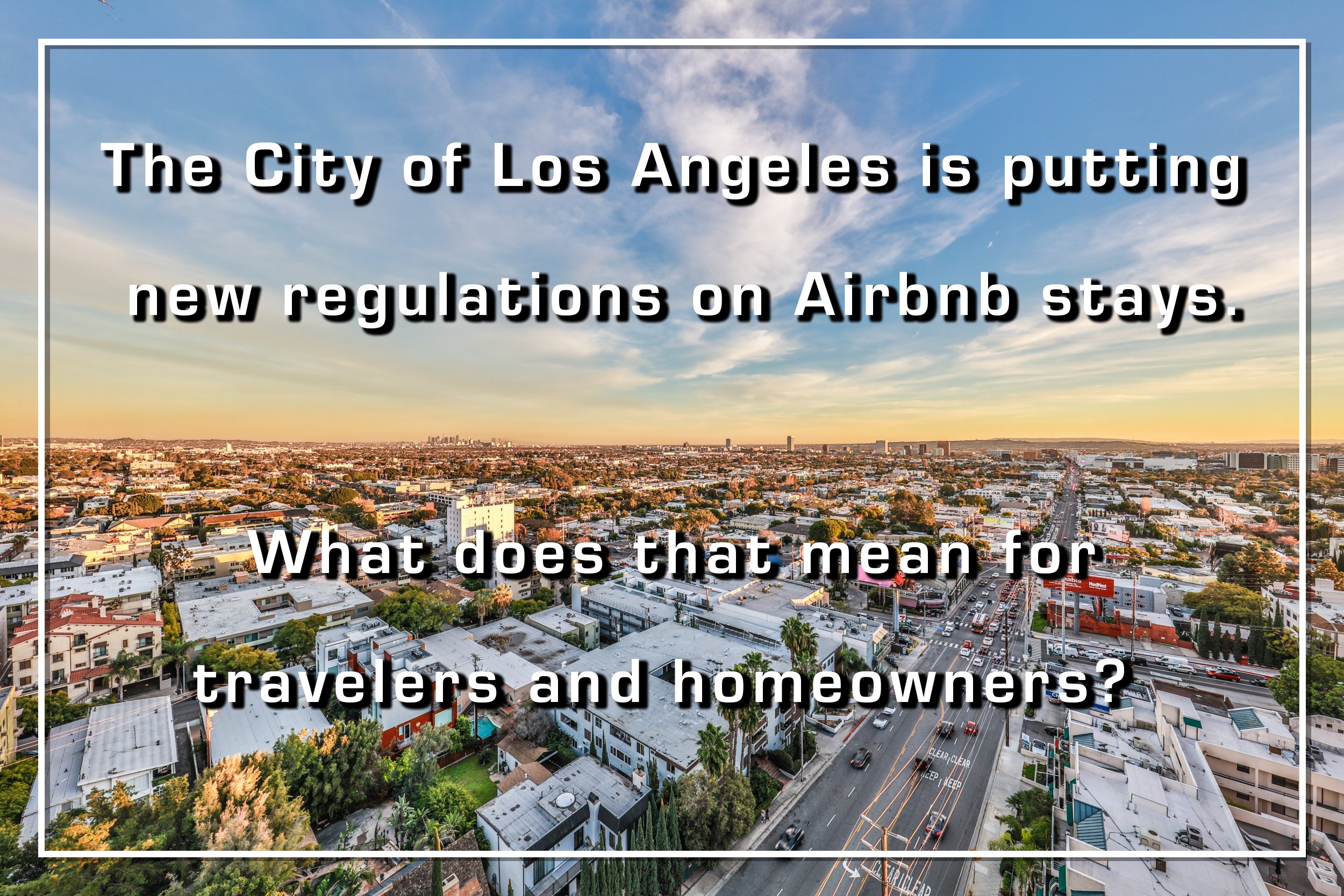 LA now has new regulations on Airbnb stays
On December 11, the 15-person Los Angeles City Council unanimously voted to approve a new set of rules regarding short-term rentals. The new regulations are set to take effect on July 1, 2019.
The New Los Angeles Short-Term Rental Regulations
If you're an Airbnb Los Angeles real estate investor, come July, you will no longer be able to list your rental property on any of the vacation rental websites in the city. That's because the new Los Angeles Airbnb laws will only allow for the use of primary residences (where the host lives for at least 6 months out of the year) to be rented out for the short-term. Any rentals that fall under the Rent Stabilization Ordinance will also be prohibited from being used as a short-term rental. Accessory dwellings permitted before January 1, 2017 will be exempt from the ordinance. Hosts will be required by law to apply for a registration number. Without this, they will not be able to list their property on any vacation rental websites.
In addition to this limitation, homeowners will only be allowed to host Airbnb guests for up to 120 days a year. While homeowners can try to apply for an exemption to this cap, it will require them to have a good record as a short-term rental host. Even then, the city still has the right to deny any homeowner the ability to rent out property all year if they have any nuisance violations.
It also bars residents from renting out any home or apartment that is not their primary residence (where they live for at least six months of the year), is under rent stabilization rules, or is considered affordable housing. That means multi-family apartment building landlords would not be able to rent out individual units on a short-term basis, unless they live there. The same goes for homeowners who rent out a second property or vacation home on a home-share site.
Airbnb and other popular websites will now be responsible for keeping tracking of how many days a short-term rental is occupied by guests. Under the new Los Angeles Airbnb laws, these websites will be subject to $1000 fines daily for any violations.
Under the new law, ADUs for which a building application was submitted on or after January 2017 cannot be rented out as a home-share, unless the resident can prove the ADU is their primary home.
What the New Los Angeles Airbnb Laws Hope to Achieve
One of the major reasons for prohibiting rental properties from being used as short-term rentals is to prevent apartments from being converted into "rogue hotels." City Councilman Paul Cortez believes that Los Angeles short-term rentals have largely contributed to the problem of a shortage of housing inventory, homelessness, and rising property prices. On this matter, the Councilman said in reference to the new ordinance:
"We've contributed to the higher prices that make the city so unaffordable, and we have to take action today to change this."
While the new ordinance is set to take effect in July, it could be postponed as the city council is set to take up an ordinance regulating non-primary residences. Even if the new Los Angeles Airbnb laws do take effect this summer, it is likely they will be up for review after 6 months to a 1 year in order to perfect the ongoing regulations.
Article information courtesy of Mashvisor.com & BusinessInsider.com