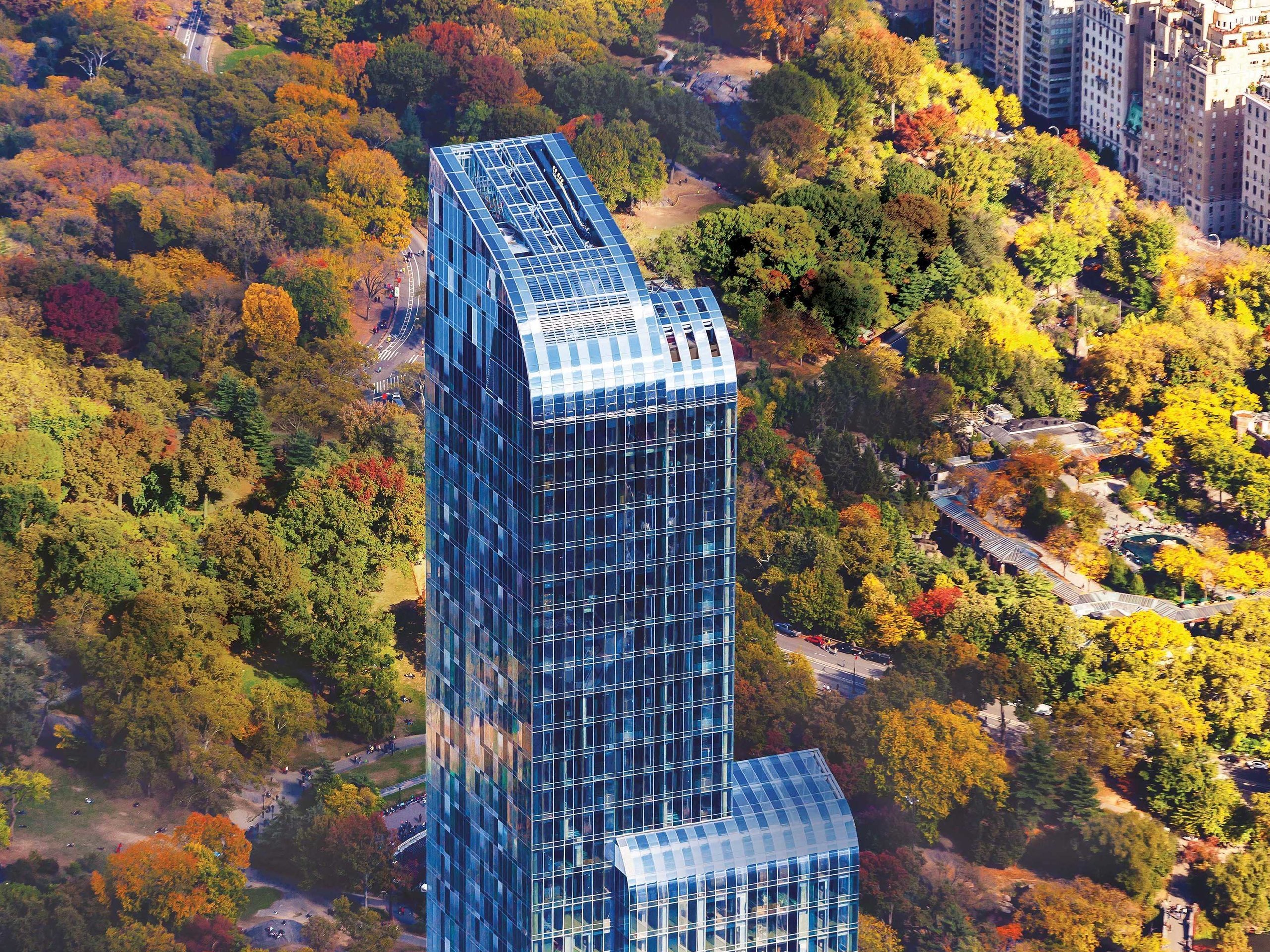 Inside One57, Where New York's Most Expensive Penthouse Just Sold For A Record-Breaking $100 Million
New York real estate is soaring, and there's no better proof than One57. 
It is official, Dell Technologies founder and CEO Michael Dell was the buyer behind the $100.47 million purchase of a penthouse on Manhattan's Billionaire's Row, according to two people familiar with the deal. The transaction holds the record for the most expensive home ever sold in New York City and the first to surpass $100 million. 
Located on the 89th and 90th floors, the penthouse has 11,000 square feet, six bedrooms, a steam room, a library, and an indoor movie theater. 
Residents will also have access to the amenities in the Park Hyatt hotel, which takes up the first 39 floors of the building. But if they don't want to mix with the commoners, One57 owners can also use their own 20,000-square-foot amenities floor, complete with a pool, gym, library, and theater. 
And though $100 million may seem like a lot, New York's priciest penthouse will most likely prove to be a savvy investment as more expensive homes continue to go on sale. Already, a tower on 520 Park Avenue has a penthouse on the market for $130 million, and prices are only expected to climb. 
Although the buyer of this mega property is no longer a mystery, many of the owners in One57 are. Of the 26 units sold so far, over half of them are owned by limited-liability corporations and trusts to maintain the owners' privacy.